Donda (sometimes stylized in ALL CAPS) is the upcoming tenth studio album by American rapper and producer KANYE WEST. Named after West's late mother, it is scheduled to be released on August 6, 2021, through good music and distributed by def jam recordings. The album was initially set to be released on July 24, 2020, but was later delayed indefinitely. Multiple sources, including Def Jam, announced a July 23, 2021 release date, which was not confirmed by West; the album remained unreleased on that date.
In March 2020, West recorded new music in Cabo San Lucas, Mexico, before returning to Wyoming with his family due to the COVID-19 pandemic. That same month, Pusha T stated in a Discord interview that he had been recording with West recently. Pusha T was planning to meet with West on March 16, 2020, to finish up a project, but cited "flights slowing down" due to COVID travel restrictions as the reason for a delay.
Following the July 22 listening party at Mercedes-Benz Stadium, West had taken up temporary residence in one of the stadium's locker rooms, converting it in to a recording studio to finish the recording and mixing with Mike Dean. Videos and photos posted to social media also showed featured artists Playboi Carti and 2 Chainz recording vocals in the locker room a day before the listening party.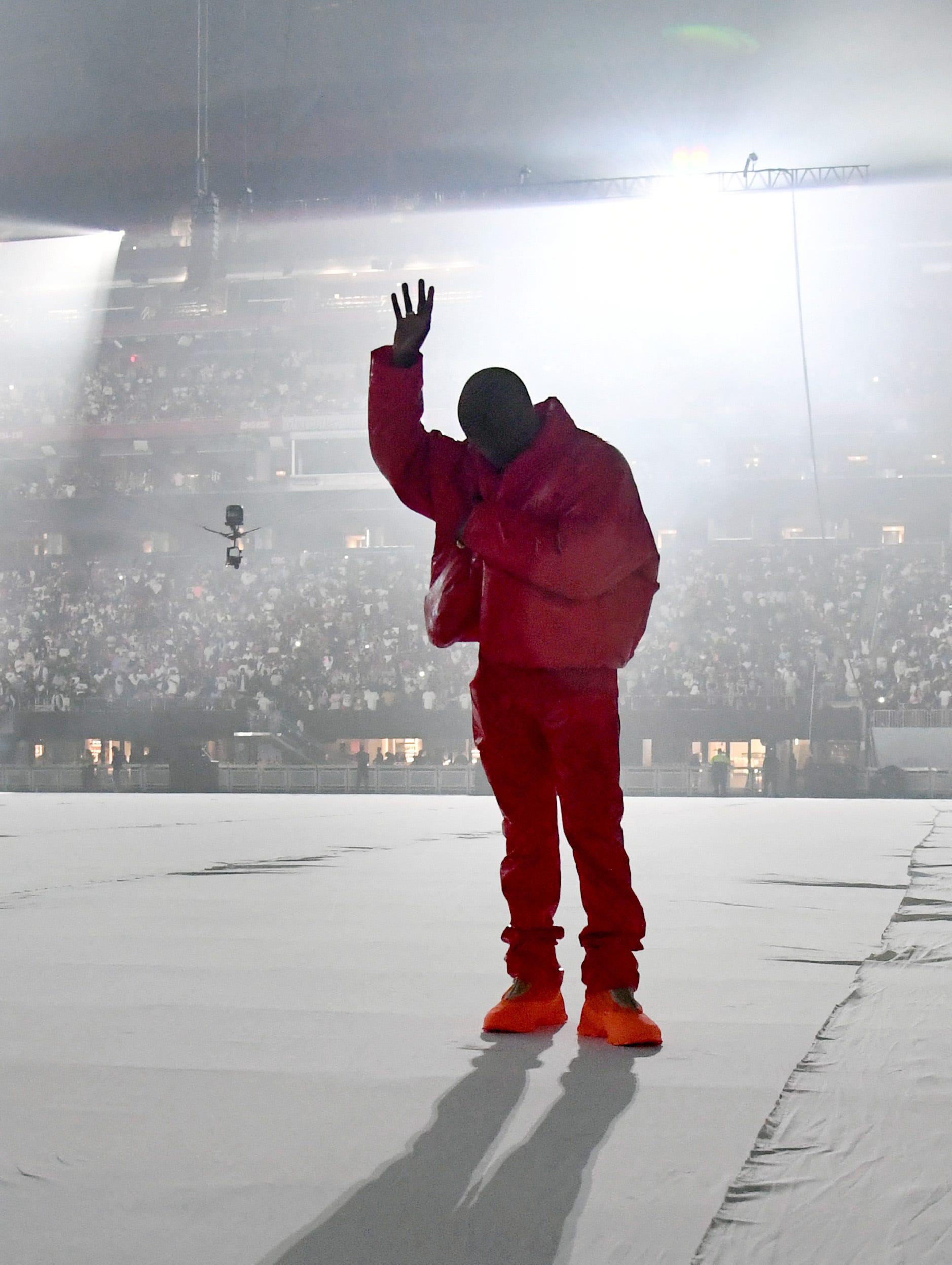 "BASEMENT YE aka STADIUM YE AKA DONDA FINALLY COMING OUT"
These are no longer rumors.
Kanye West has NOW CONFIRMED HE IS COMPLETING HIS 10TH ALBUM,

DONDA

, IN THE MERCEDES BENZ STADIUM IN ATLANTA.
After HIS LISTENING PARTY ON JULY 22, YEEZY DECIDED TO STAY IN THAT STADIUM UNTIL THE ALBUM IS COMPLETED.
IF YOU ASK ME, I THINK HE'S SCARED TO LEAVE THAT STADIUM WITHOUT THAT ALBUM.
WITH A SINGLE SUITCASE IN THERE I AM PRETTY SURE THE BILLIONAIRE IS DOING JUST FINE.
DONDA

DROPPING AUGUST 6TH !